From ready-to-wear to accessories, SETS are the key to looking effortlessly put together this season. Bracelet SETS is how Jaimie Nicole is embracing this must-have summer jewelry trend. Whether you like color, sparkle, basic or mixed metal - Jaimie Nicole has the bracelet set for you!

Take your pick from a range of styles of sets of 3, 5 or 6 bracelets

SHOP BRACELET SETS
Ready, Set, Stack
The "Ready, Set, Stack" set of 6 bracelets is the Jaimie Nicole version of classic bangles. We believe everyone needs this versatile set of bracelets. These bracelets will quickly become your everyday jewelry go-to. When getting started in your bracelet stacking journey we always recommend a solid base and "Ready, Set, Stack" is the perfect place to start your ever growing arm party. Available in 14k gold filled, sterling silver, 14k rose gold filled, or an assortment of mixed metallic metals - this is a set that will not disappoint.

Pro tip: Once you have your set of 6 in hand start to add in color, a variety of different size or sparkle bracelets to change up the look!
SHOP NOW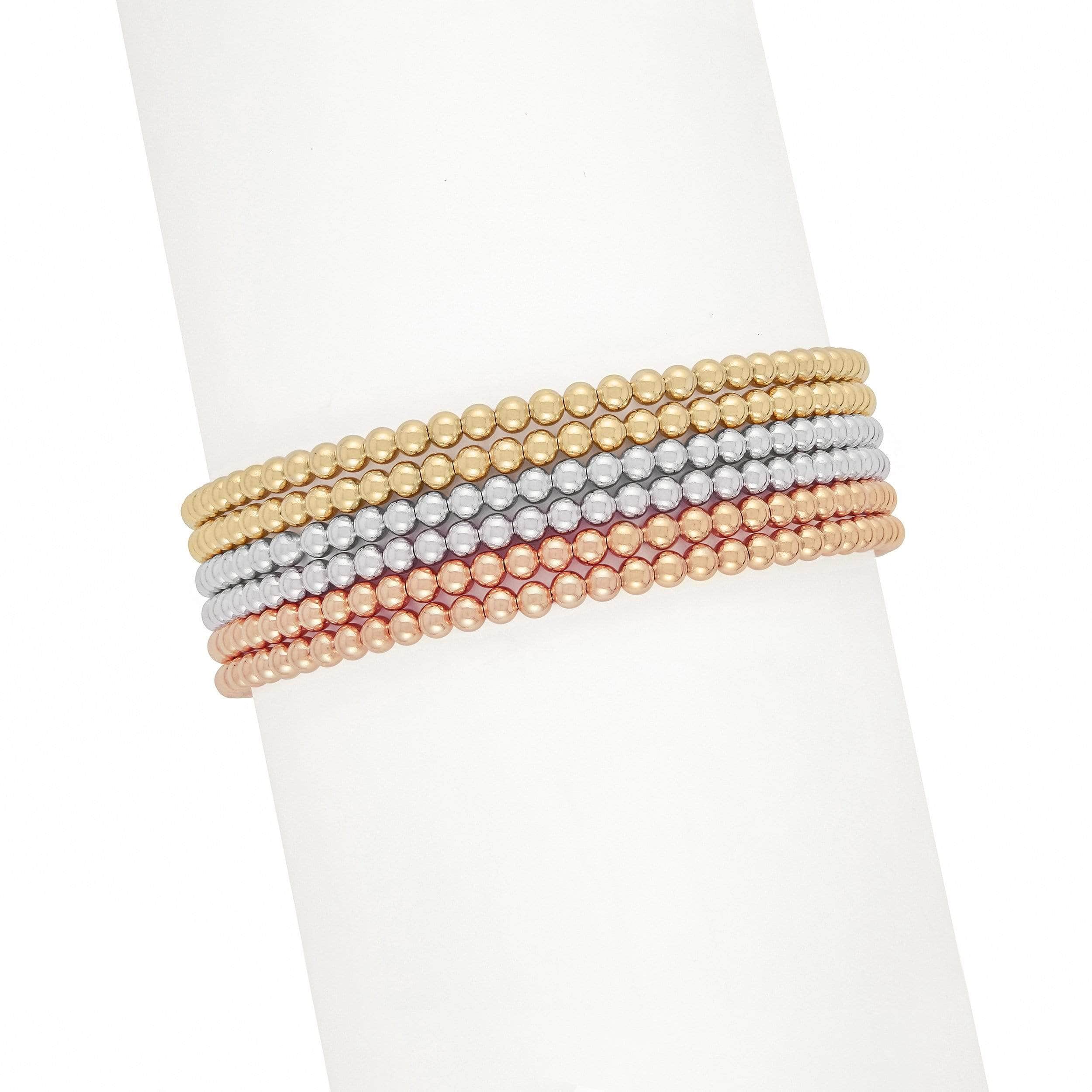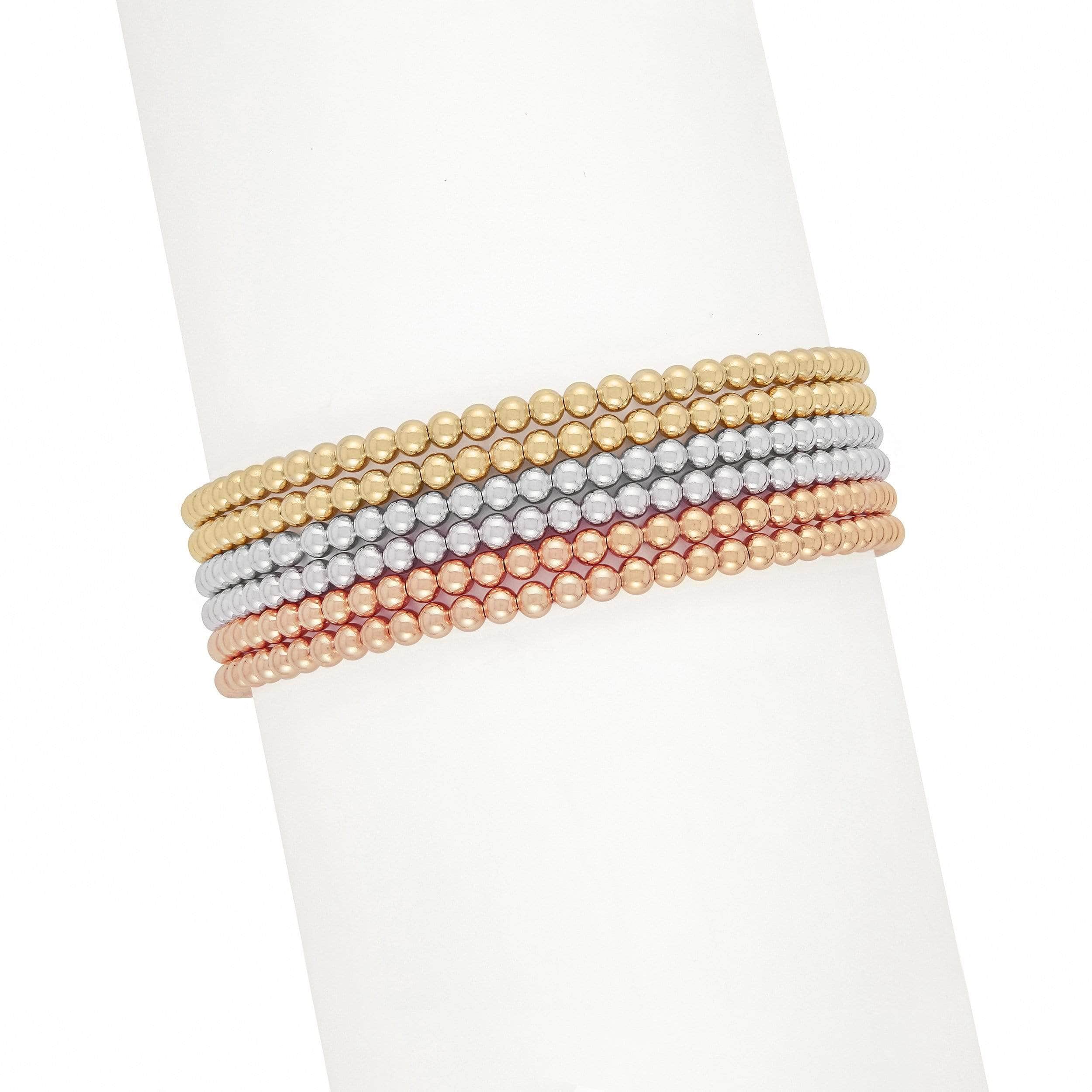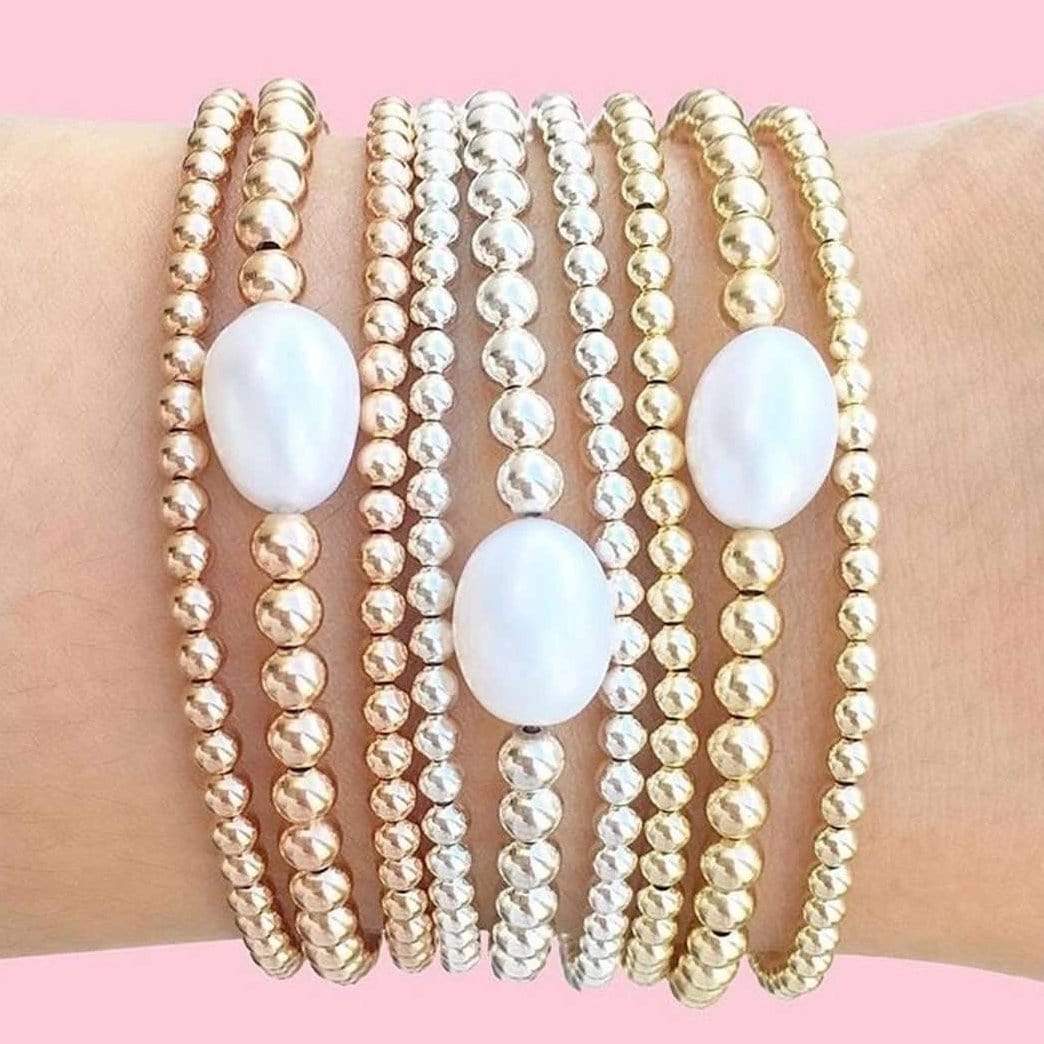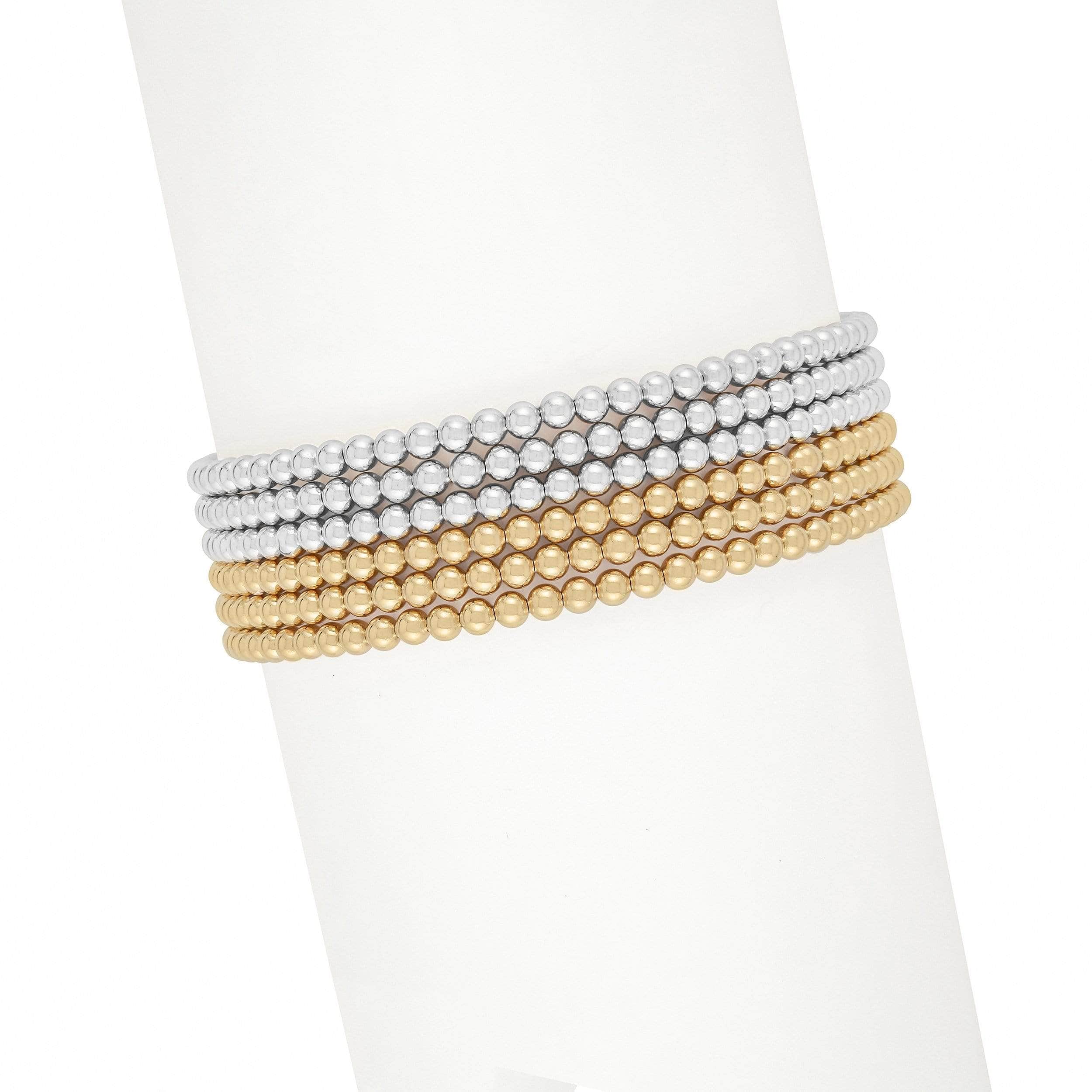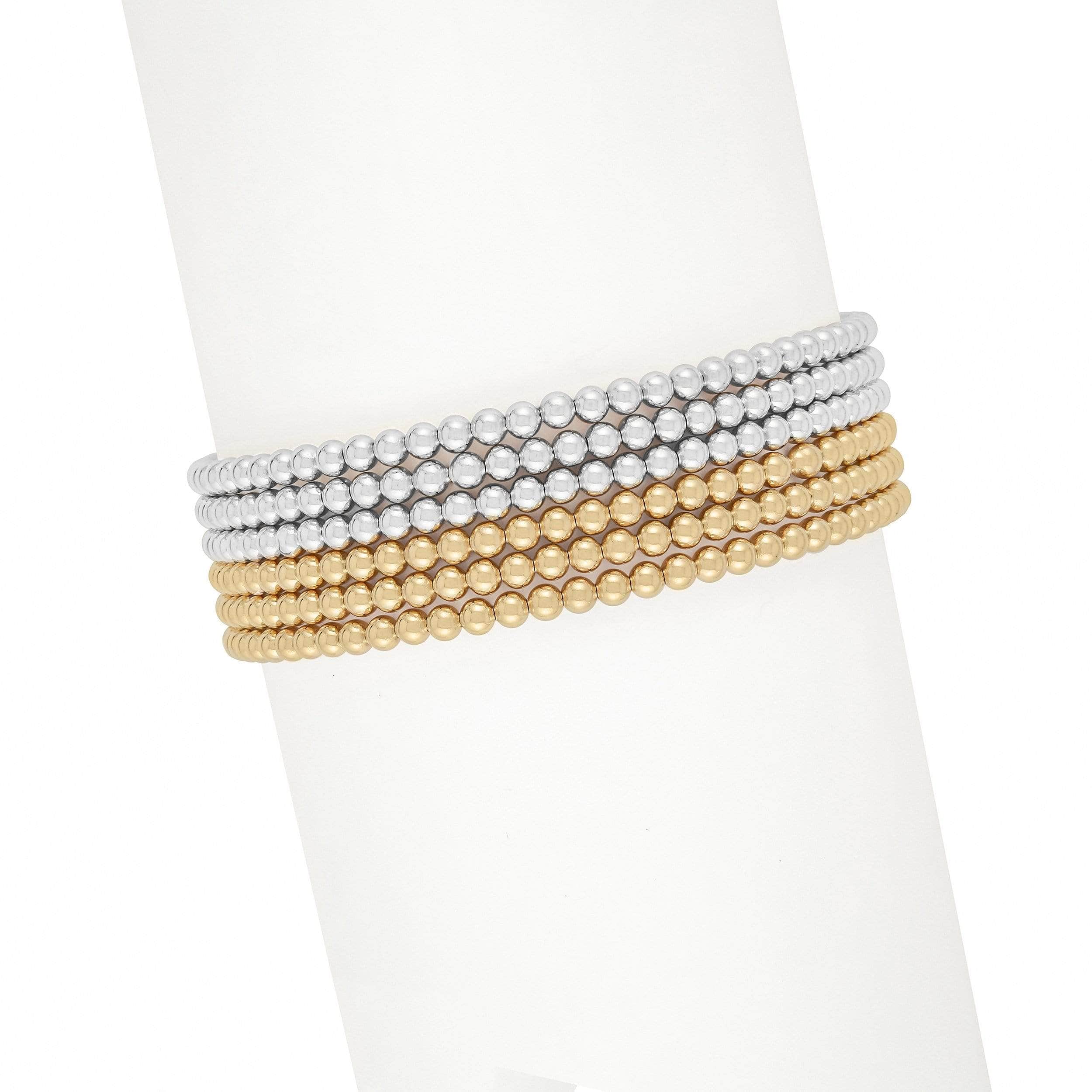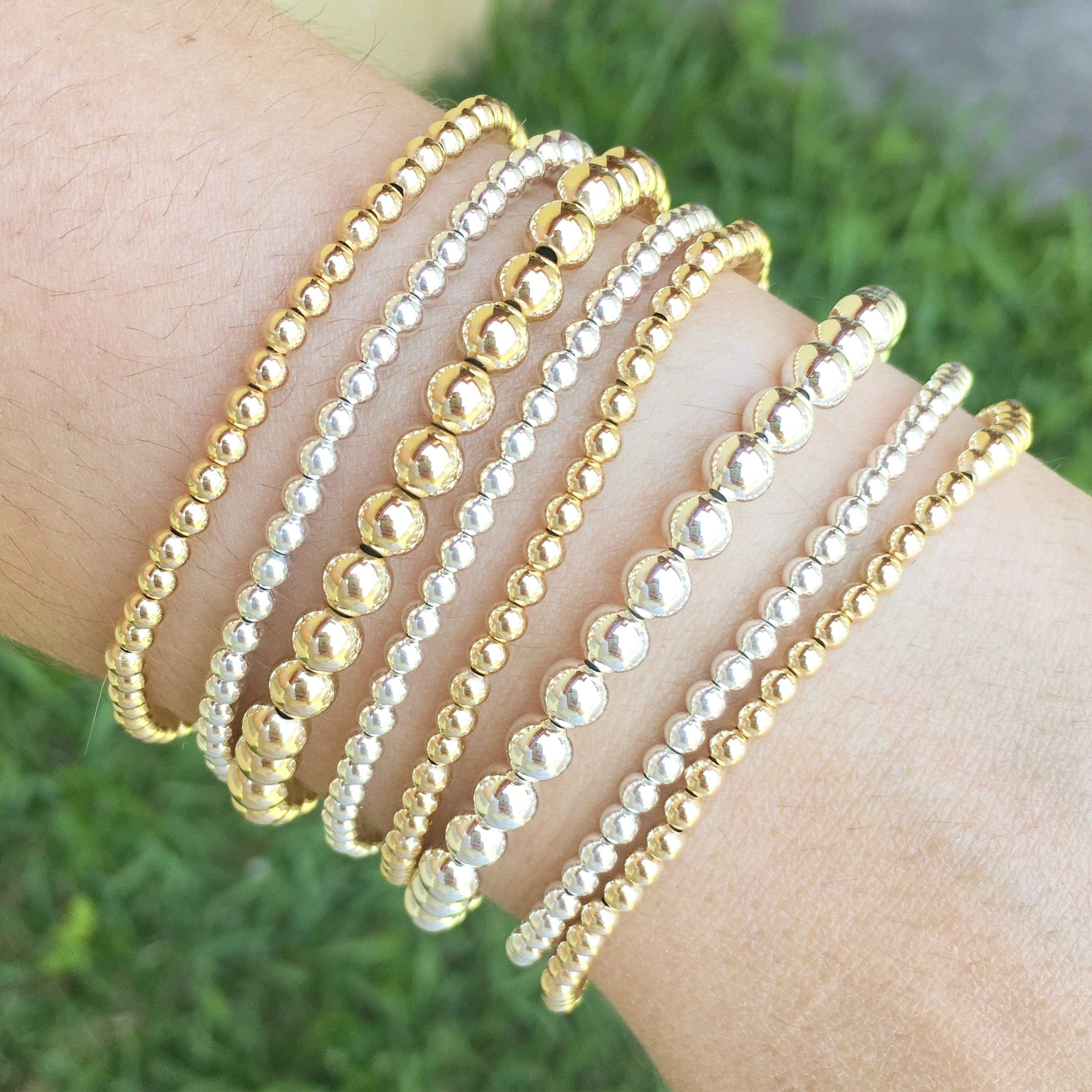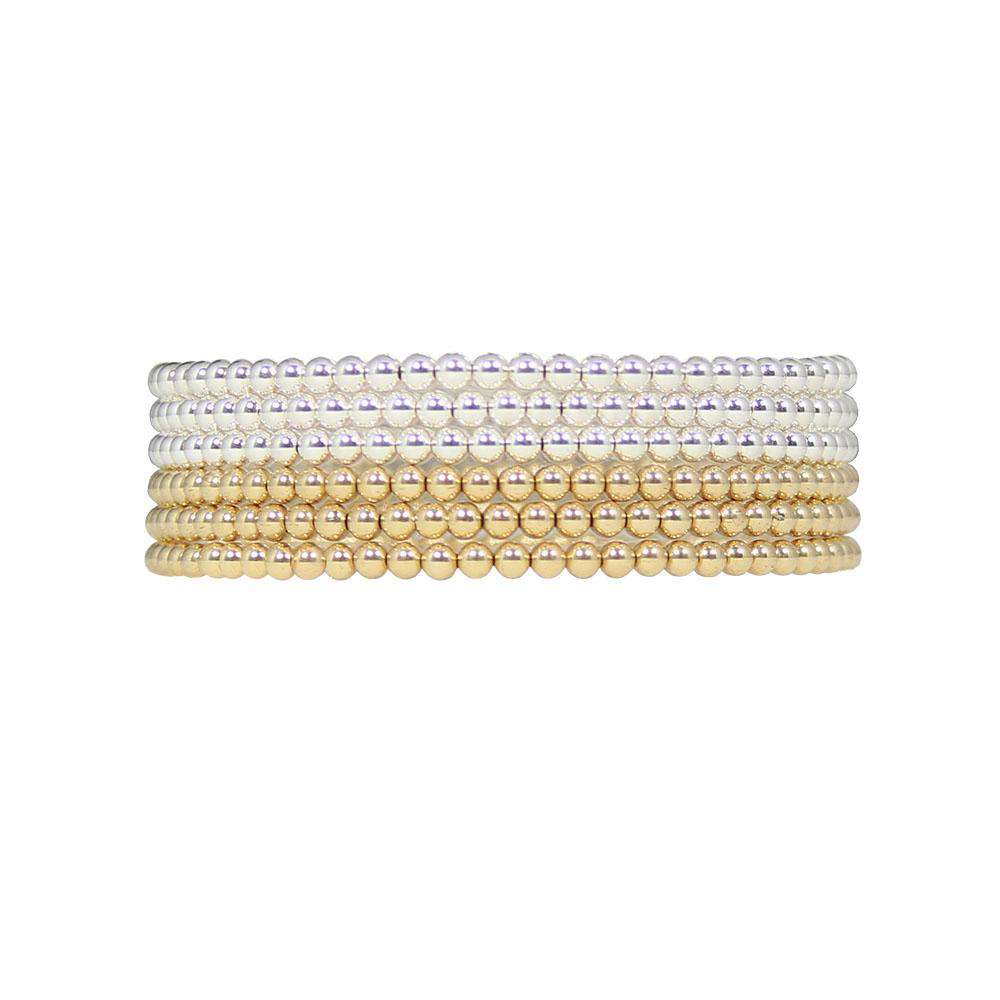 Classic Trio
Calling all PEARL lovers! Bracelet sets are not the only must-have summer jewelry trend - Pearls are everywhere! So why not enjoy double the fun with our "Classic Trio" freshwater pearl bracelet set. Featuring mixed metallic metals and freshwater pearls - you can't go wrong with this set of 3 bracelets that is Jaimie Nicole's modern twist on classic pearls! Add a "Ready, Set, Stack" bracelet set to your pearls for maximum impact!

Gift tip: the best gifts come in 3's!
SHOP NOW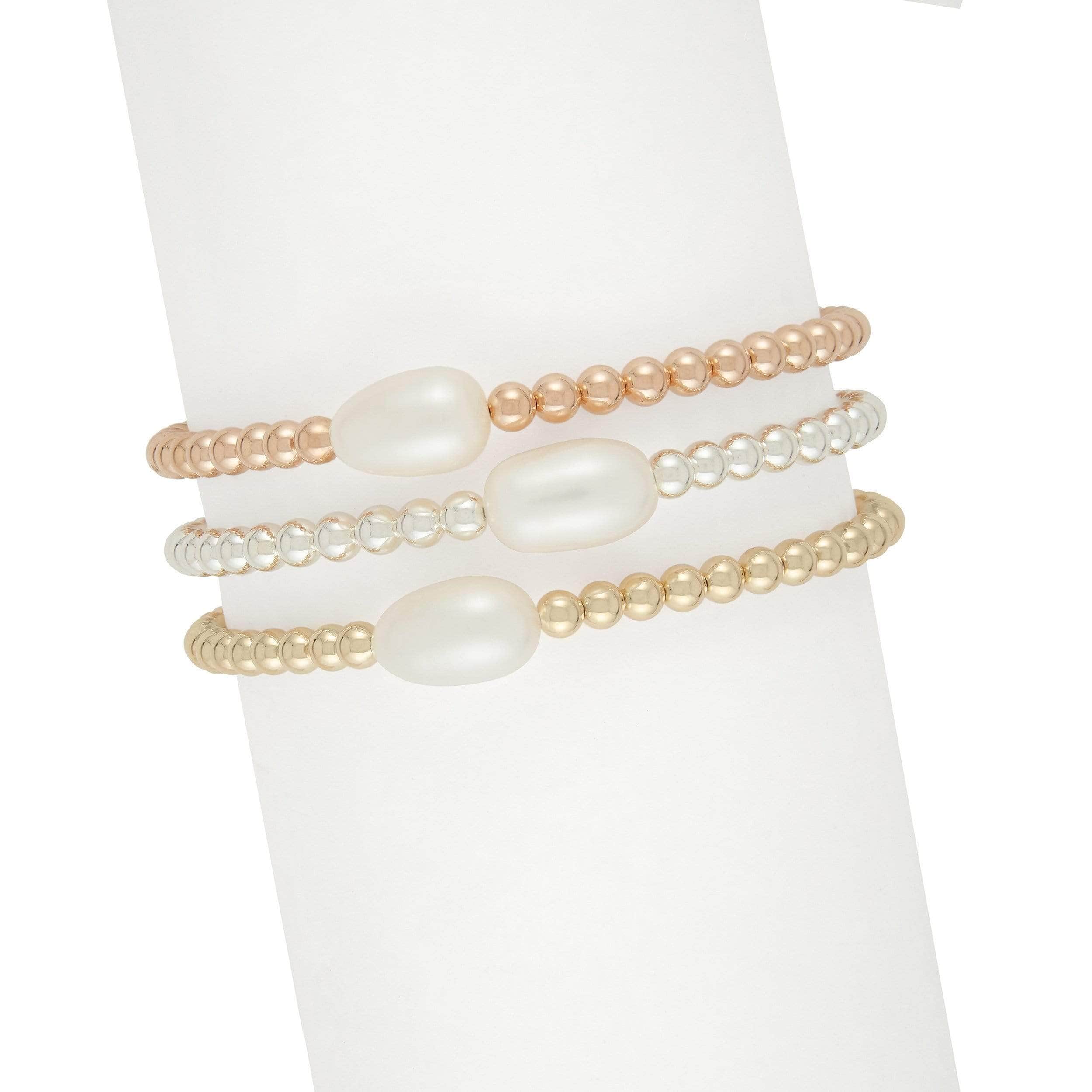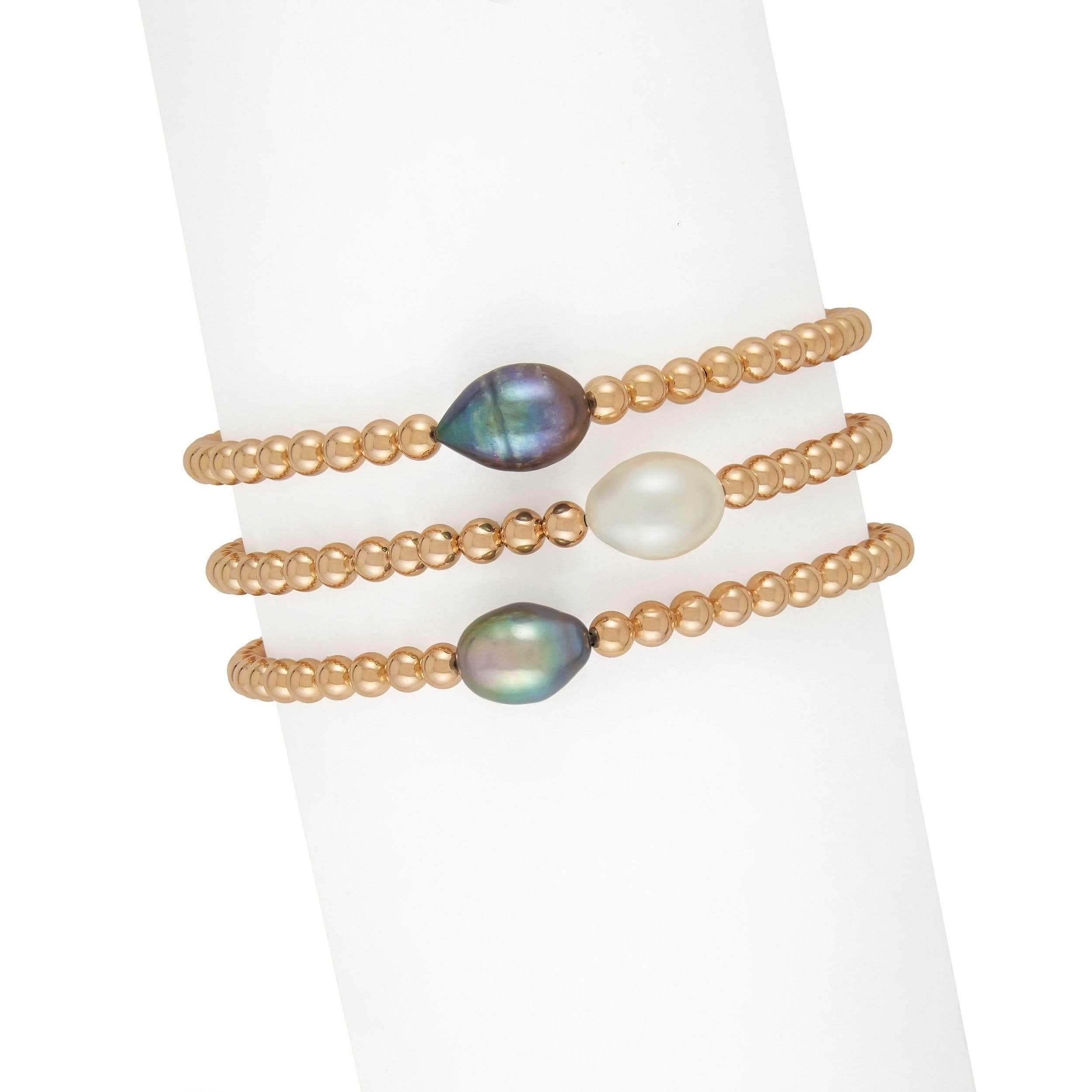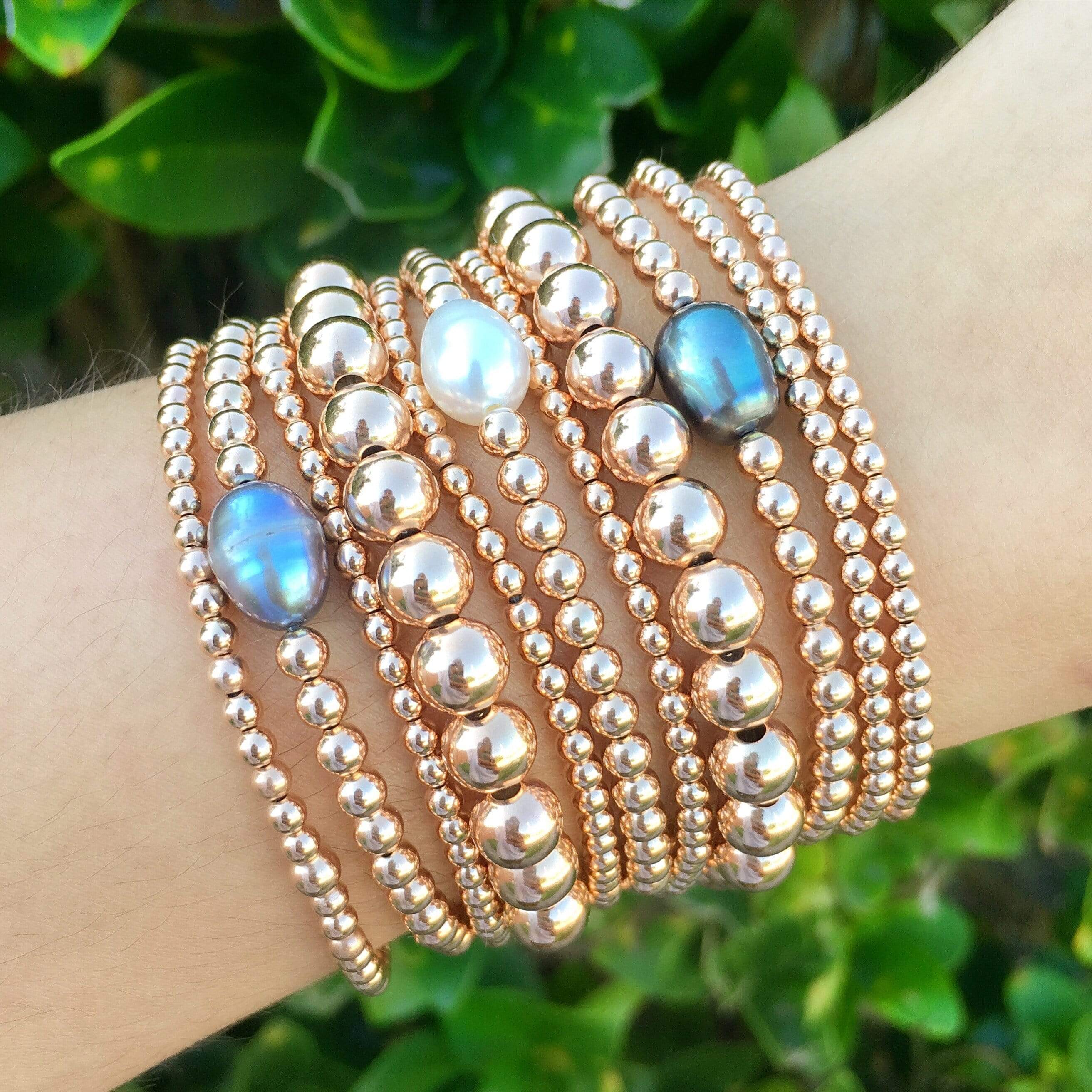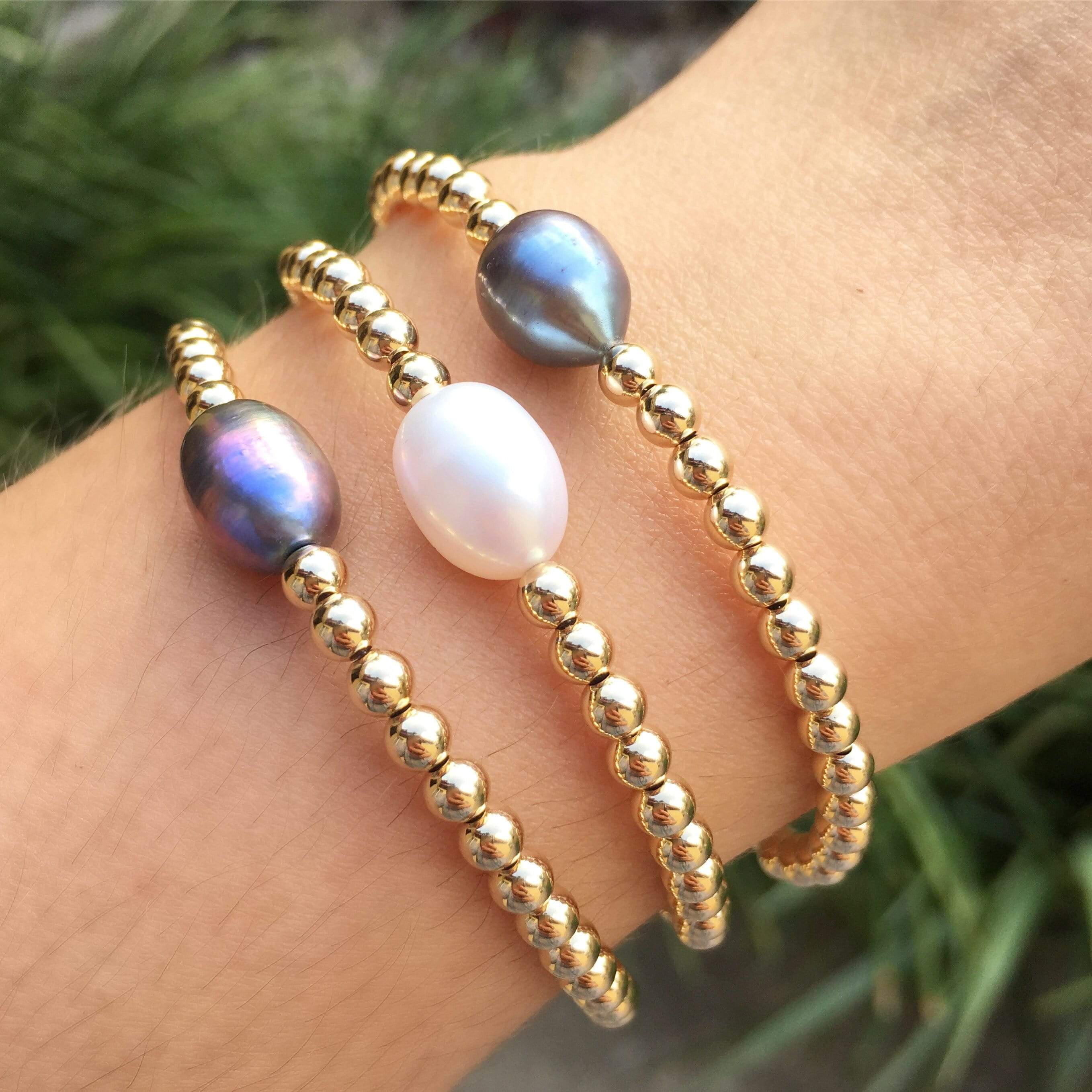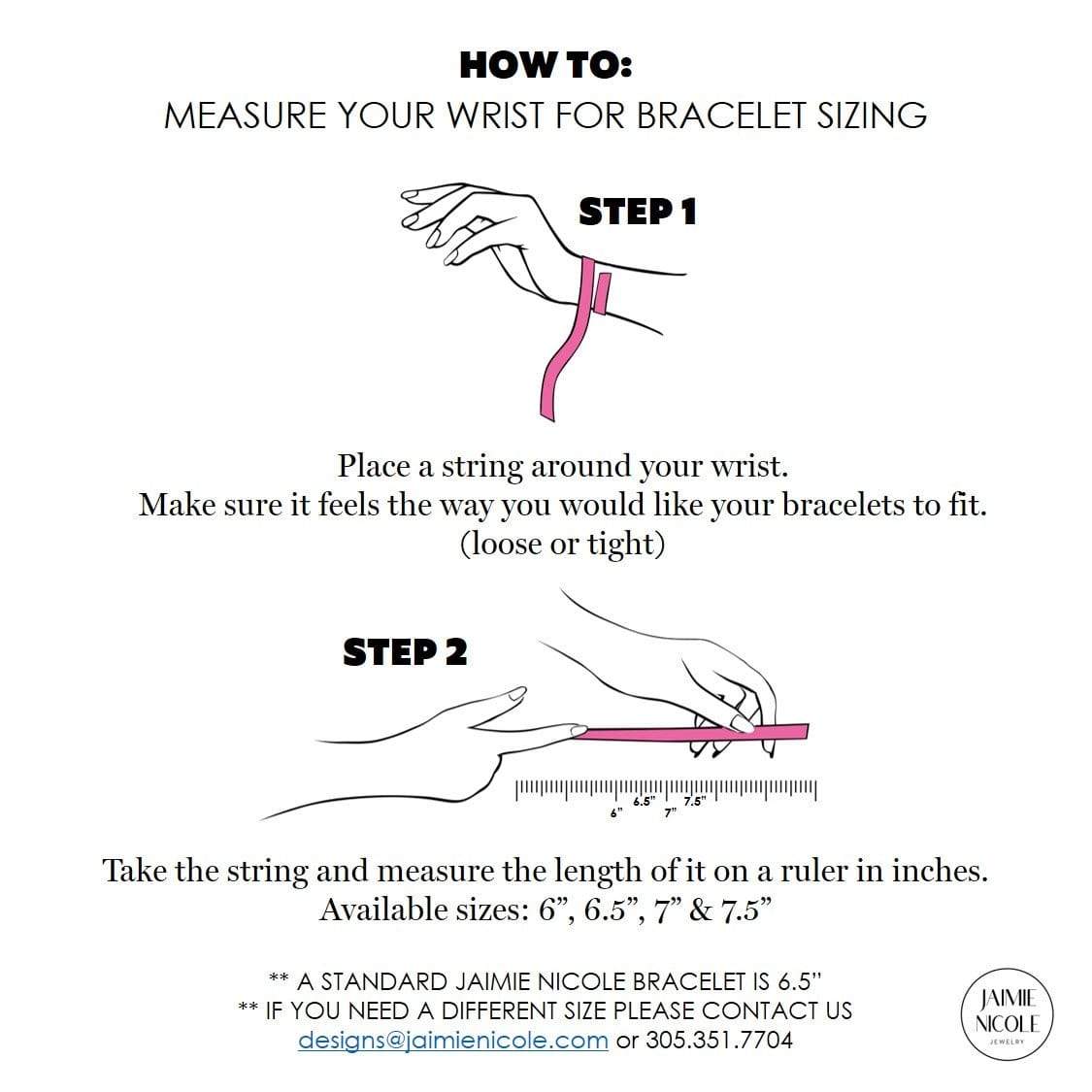 Dream in Color
Are you a color lover like the Jaimie Nicole team? If so, a rainbow bracelet set is a great way to add a pop of color to your summer wardrobe. The "Dream in Color" set comes with 5 individual multi color cubic zirconia stone bracelets and is available in 14k gold filled or sterling silver beads. This beautifully colored set, will be sure to inspire you to get stacking and summer in color!

Style tip: Pair this set with a matching rainbow single "Dream in Color" bracelet to add a contrast of size in your bracelet set.

SHOP NOW
We love bracelets as much as the rest of you, but Bracelet Sets are a fun way to add a more full and complete look to your arm party! Explore our "Ready, Set, Stack", "Classic Trio", "Party of 6" bracelet sets + much more!
SHOP ALL SETS NOW